Casey Farm
Learning & Playing on the Farm
Learning and Playing on the Farm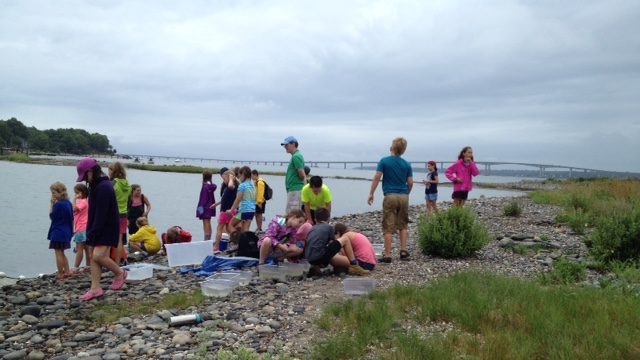 At Casey Farm, education is fun and there are so many opportunities for it. Our farm teachers make use of the entire property from bay shore to woodlands to agricultural fields. Growing things are a big part of understanding science and ecology, art and design, and health and wellbeing. Many people know Casey Farm is a place for special days of celebration and events, but it also offers hiking trails every day of the year from dawn to dusk.
Meet the Education Coordinator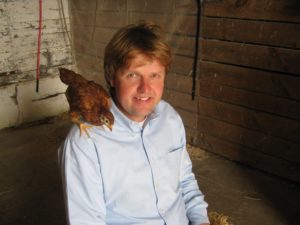 The education programs at Historic New England's Casey Farm are deeply embedded in natural history and agriculture within a historical setting. Since inception, education programs have grown to serve over 20,000 children per year.
Through Project CHICK: Chickens Hatching in Classrooms and school field trips, children from across Rhode Island, Connecticut and Massachusetts visit Casey Farm to learn about poultry farm management from egg collection and incubation to the preservation of rare historical breeds.  They also learn about the importance and care of other heritage breeds of turkeys, pigs, ducks, rabbits and cattle.  No visit to the farm is complete without a stop by the gardens and fields where children discover how fruits, vegetables, flowers and herbs are cultivated.
There are many program offerings parents and educators may choose for their students. Simple Machines teaches the science behind and benefits of doing farm work with the six basic types of simple machines. At the Bay is a hands-on exploration of Narraganset Bay and salt pond at Casey Point with seine nets. Summer Camps combine interactive ways to learn about the farm, bay, forest, pond, games, crafts, history, swimming, and adventure for ages 3-13.
The design of the education programs at Casey Farm benefitted from the extensive backgrounds of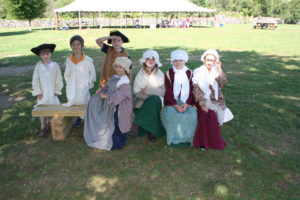 the first CSA farmers in the 1990s, Mike and Polly Hutchison, and the subsequent coordinators' expertise in environmental science, agriculture and experiential education. With my team of talented and caring farm teachers, I have guided the development of the educational programming to mesh with curriculum standards using new, fun topics. Historic New England has encouraged the development of programming at Casey Farm to weave together human history, nature and agriculture to show the diversity of this unique, historical property.
–Adam Lowe, Education Coordinator
The Program Room
This sunny first floor room is where our education coordinator and farm teachers make the magic that is the Casey Farm children's experience. Each color-coordinated bin contains all the supplies and instructions needed to make a wide array of crafts or play farm-themed games. Small groups meet in this space so that their farm teacher can read a book, lead them in a song, or make a craft.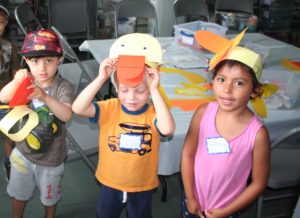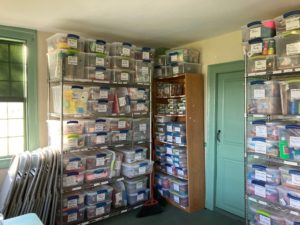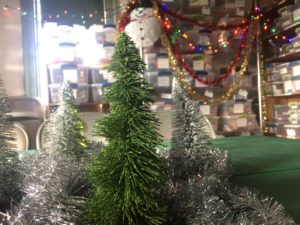 Casey Farm Summer Camp
with Adam Lowe, Education Coordinator
Annual Spring Egg Hunt
Each year, families flock to Casey Farm for some springtime family fun, complete with a candy-filled egg hunt. They can explore the farm, visit the chickens, play farm games, have some light refreshments, and make some crafts. Did you think we would have a big bunny on this chicken farm? No, the age-appropriate egg hunts for children up to twelve years old are presided over by our own MC, Mr. Chicken.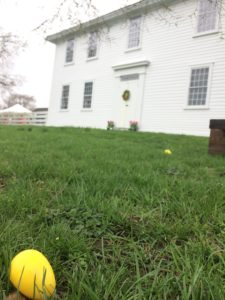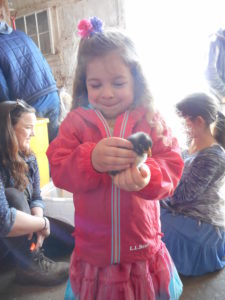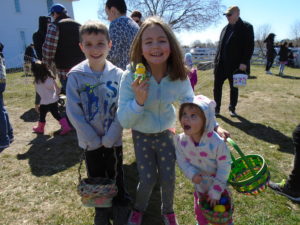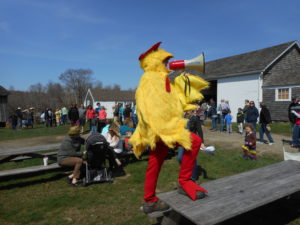 Many Gardens to Visit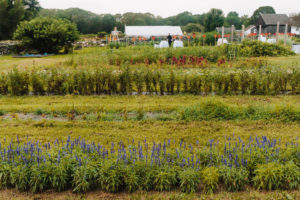 The first recorded garden in the archives is the "sasyard" from Silas Casey's eighteenth century papers. A derivation of "sauce yard," this was a kitchen garden close to the location of the first farm house on the property, now marked only by a well. Here is still where our CSA members cut flowers and herbs and where we grow a nice variety of seasonal vegetables for education program participants. It is still surrounded by the same wall Silas Casey saw.
The Education Garden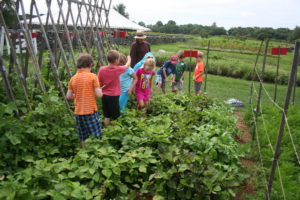 The Education Team plants and tends this garden and teaches children how to do the same. Connecting children to their food sources with hands-on experiences encourages healthy eating habits and an awareness of eating what is in season, the benefits of organic growing, and the pride in growing something. Much of the produce is consumed as snacks for kids or demonstration cooking. Kids and grown-ups even learn the medicinal properties of herbs in this garden. If you visit on a tour, you might just get invited to pick a sample for yourself.
The CSA Garden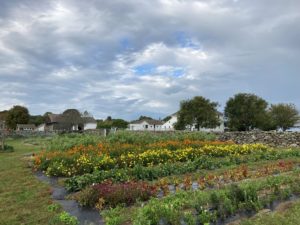 The Farm Crew plans and cares for this garden for the benefit of the Community Supported Agriculture members. The rows of flowers are part of the farm share, and many of the people working here get a share in return for their labor, called workshares. For several years our head gardener has been Sheila Nixon, who is multi-talented as a tour guide and farm teacher, too. It is labor of love, to be sure—and a garden full of love is a good place to get married! Please don't pick from the ornamental beds around the pergola because those are for the lovebirds.
Pollinator Gardens
One could argue that all of Casey Farm is a pollinator paradise, because we use no pesticides and grow so many plants here. Still, we all know that pollinator insects are the key to producing food, and supporting their health is vital. Plus, the workshare-supported beehives on the property produce delicious honey! We have long maintained parts of the property with meadows of native plants that are the bee's knees to pollinators. The volunteers from the Pollinator Rescue Project of Rhode Island added an even more diverse array as a demonstration garden just adjacent to the parking area so everyone coming to visit can linger and learn.
Ornamental Beds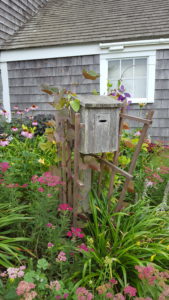 Tucked beside the stone walls, near the old woodshed, near the Share Barn, and everywhere you look are an ever-changing display of blooms that our garden volunteers and workshares have spent many hours cultivating. Their expertise and passion shows!
Special Events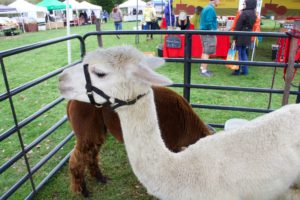 Casey Farm has special events and activities for people of all ages year-round. The holiday and winter ecology programs bring in people to look for wildlife tracks or make evergreen wreaths. We know spring is here with the arrival of the annual Egg Hunt. The raising of our tent on the front lawn later in the spring means that the Spring Seedling Sale, farmers markets, and field trips are just around the corner. In the summer, the tent shelters Casey Farm campers during the day and sometimes farm-fancy reception guests in the evening. On the last Saturday of October, we celebrate the last market of the season with a Halloween Harvest Market. Have a look and see if there is something you remember or want to attend.
Workshops and Classes
Casey Farm's adult and family programs are rooted in history, growing things, and the beauty of this place. We have used our spaces for yoga and spin classes, painting friendship rocks with our favorite animals, crafting evergreen wreaths, teaching organic gardening, going on nature walks, and learning how to preserve the harvest. Two of our longest-running series that happen at both Casey and Watson Farms are Watercolor Workshops and Herbal Remedies Workshops. Take a look at our upcoming events to see if there is something you've always wanted to do.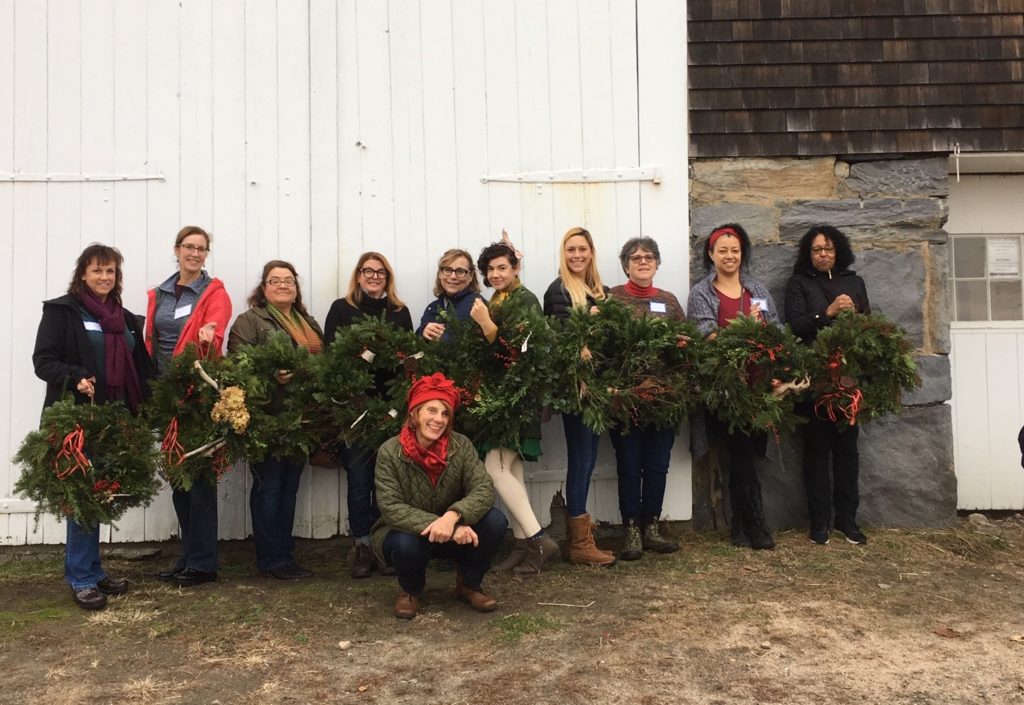 Feast for the Farms
Our Signature Fundraising Dinner
It began as Feast in the Field in 2014 as a fundraiser for Casey Farm and Watson Farm, and became our signature event with donors providing generous support while socializing through 2019. Each year, live music, tables decorated with flowers from our own garden, choice ingredients from our fields, and the charm of the farm have made for a lovely evening.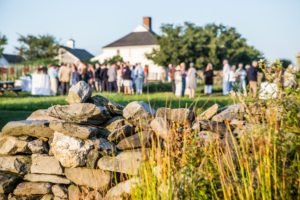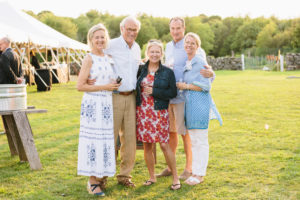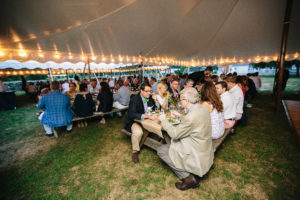 Private Functions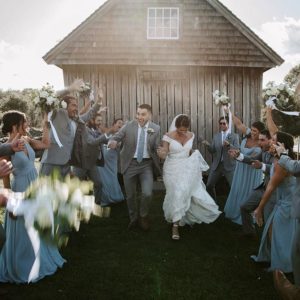 Casey Farm is a lovely and historic setting for meaningful events. The open farm landscape and gardens, rustic buildings and stone walls, and stunning views of Narragansett Bay set the stage for festivities. The 300 acres of Casey Farm have been cultivated for centuries and still produce a variety of organic produce, which may even be incorporated into events menus.
Casey Farm can accommodate up to 150 people using our freestanding tent and picnic tables, or additional rented tents, tables, and chairs. A select number of special events are held between late May and the first week of September, when our lawn, gardens, and fields are looking their best. For more information, please contact the site manager at JHennedy@HistoricNewEngland.org.