Casey Farm
Animals & Plants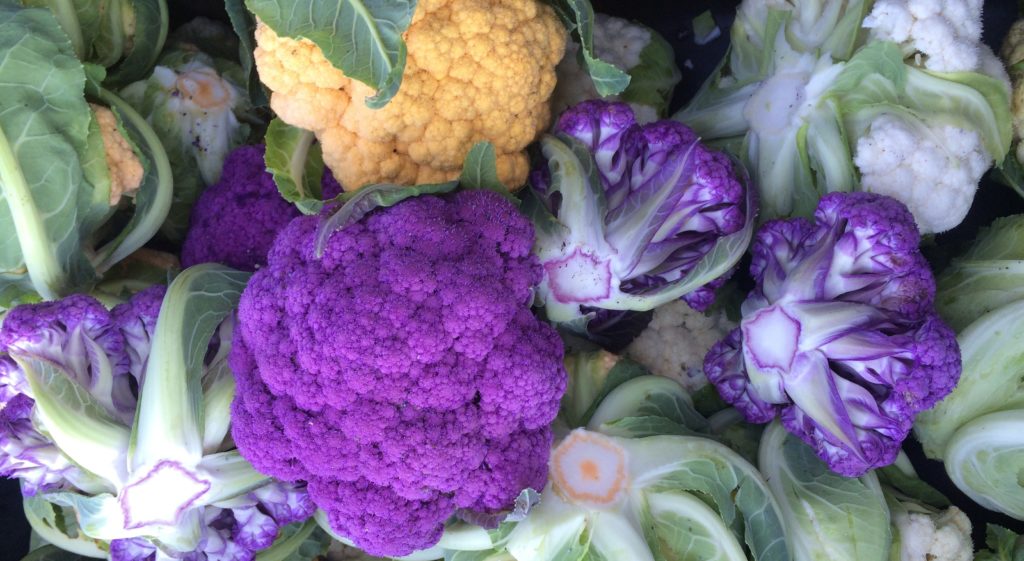 Nurturing is what we do at Casey Farm. By caring for the land with organic practices, we encourage all cultivated and wild things to thrive. Enjoy exploring all the character and charm of the flora and fauna.
The Share Barn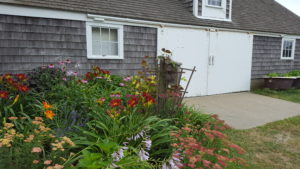 The east wing of the cow barn complex was the calf barn, and today it is our Share Barn where CSA (Community Supported Agriculture) members come to pick up their shares of produce. There is an opening through the interior wall that used to be the easiest way to separate calves from  cows at milking time, but today we roll bins of produce from the walk-in cooler to the Share Barn. Our garden volunteers pay special attention to cultivating a welcoming ornamental flower bed in front.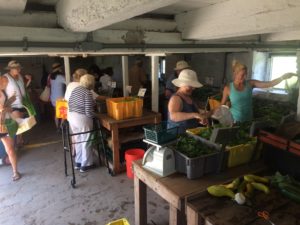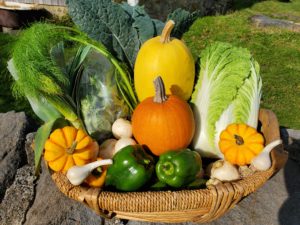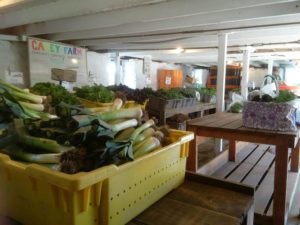 Dig in and Volunteer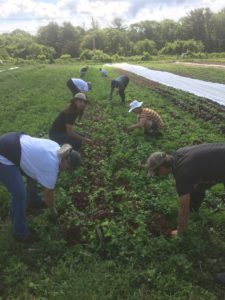 This land is cultivated by a dedicated crew of farm managers, hired farmhands, and workshares who receive a share in the CSA program through their labor. Volunteers are welcome here to fulfill educational requirements, to spend the community involvement hours provided by their employers, and for the benefits of contributing to a beautiful place in a friendly setting. Here's how you can get involved:
Cultivating Agricultural Fields – Seasonal hire opportunities can be found on Historic New England's website and the New England Ag Exchange website. From June through August (and beyond by appointment) we offer volunteer opportunities by prior arrangement to weed the organic agricultural fields with farm staff supervision. Please ask the farm managers more about this, at CaseyFarm@historicnewengland.org or call 401-295-1030.
Garden Beds – We have a small crew of volunteer and workshare gardeners who maintain the beautiful perennial and annual beds near the farm house and barnyard. They would benefit from any time you would like to give (by prior arrangement), and love to talk gardening! Please contact Sheila Nixon for more about this: sheilanix@cox.net.

Grounds Maintenance – Picking up debris either carelessly left by the roadside and on our lawns, or that has landed there from windy weather instantly improves our first impressions, helps to keep our historic stone walls clear, and improves our commitment to the environment. This is a task that can be done at almost any time by signing up with Jane Hennedy at JHennedy@historicnewengland.org or calling 401-295-1030 ext. 5.
Casey Farm Market – Volunteers to help set up, run, and break down the market are very welcome. It takes place each Saturday morning from mid-May to the end of October on the front lawn at Casey Farm. Please email the market manager at CaseyMarket@HistoricNewEngland.org.
Celesta and French Breakfast Radishes
Visit to the Farmers Market
with Marissa Dufault, a video by Betsy Dufault
Wild Plants
Exploring along the woodsy lane, through the grassy pastures, or down to Casey Point, you will find fascinating plant life. Here are just a few examples to keep an eye out for on your next visit!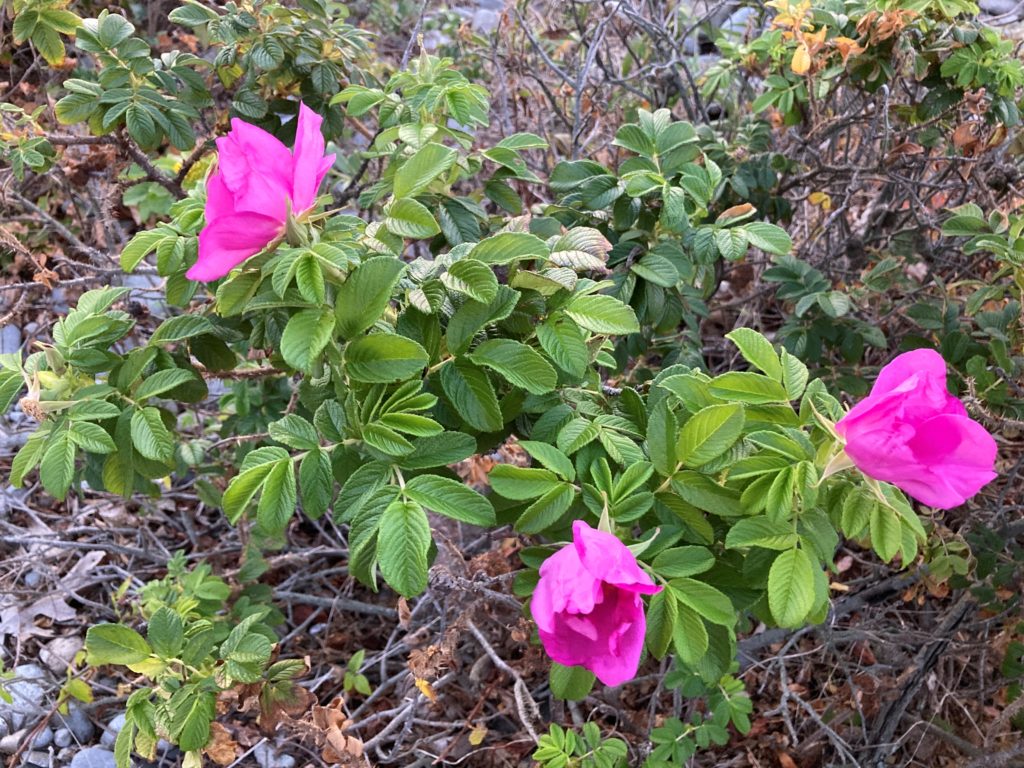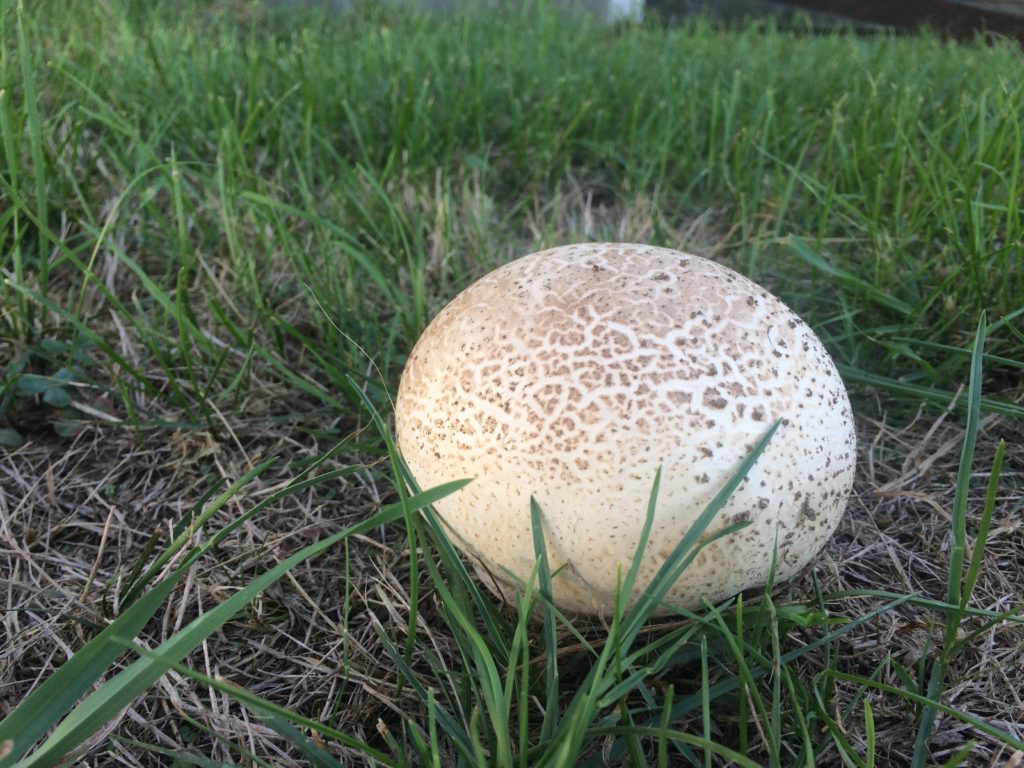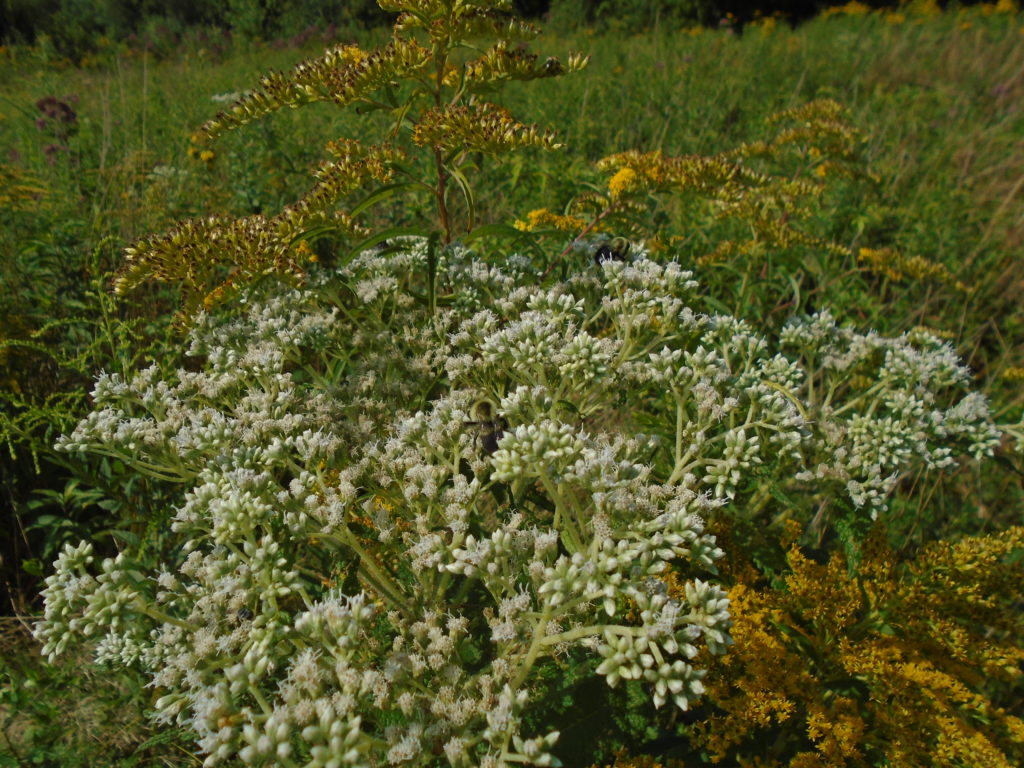 Top: Puff ball mushroom, Center: Rosa rugosa, Bottom: Boneset and goldenrod
Visit with the Farm Animals
Springtime on the Farm
a video by Maryelizabeth Perreira, Assistant Farm Manager
Narragansett Lifeways
by Lorén M. Spears, Executive Director, Tomaquag Museum
Wild Animals at Casey Farm
Casey Farm is home to many more wild animals than domesticated animals. Zoom in to check out just a few of the many residents of Casey Farm whose kind have lived here for centuries. Because we conserve all this acreage, they will continue to have a home here in the future. In the bay, ponds, estuary, trees, pastures, fields, and forest, you will find wild animals of all sorts. Have a closer look at some of the animals of the land, sea, and air that stayed still long enough to have their pictures taken.
Beachcombing at Casey Point
with Janet Stone, a video by Maureen Kelly
Where is Snapdragon?
Snapdragon was our resident barn cat and lived at Casey Farm for over seventeen years. Her beautiful fur blended in well with the earth, wood, and stones on the farm, so the farmers took her picture many times over the years to play "Find Snap" with each other. See if you can zoom in and find her in the gallery below.