Casey Farm
Virtual Egg Hunt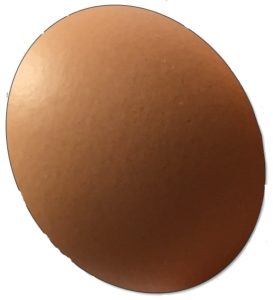 For a limited time only this Spring, there are a dozen farm-fresh brown eggs hidden among the images on Casey.Farm! Can you find all twelve? If you can, email the farm at CaseyFarm@HistoricNewEngland.org with your list briefly describing all twelve pictures, or screen shots of them, and we will send you back a Springtime coloring page!
Template Elevator
The builders' plans for the mansion indicate that was originally an elevator installed in the house, which would have been a simple cab that was used primarily for wood. An electric sawmill in the basement was used to cut wood to the proper size. The current elevator cab was upgraded in the early twentieth century.
Historic Paint Cross Section
Template Uncovering the Original Paint
In order to discover the original paint of the hall, a deep chip was removed from the wall and its cross section examined through a microscope, revealing each layer of paint. In this cross section from the hall, four individual layers of red paint were used to create the original wall treatment, followed by a single layer of modern white paint. The four original paint layers contained hand-ground pigments of various sizes, creating a depth in the color that was more like canvas painting than modern wall painting. As part of the restoration of the Eustis mansion, Historic New England hired specialized decorative painters to recreate the four layers of red in the hallway, restoring it to the original Pompeiian red.
Second layer of red paint.
Third layer of red paint.
Top layer of red varnish.
Modern white latex paint, now painted over.
Click on the hot spots
to learn more
A Reading from Homer (Section Heading)
(Subsection Heading)
Template Small Parlor Classical Print
In the nineteenth century famous paintings were often copied as prints and circulated to a mass audience. This is a lithograph after the British artist Lawrence Alma-Tadema's painting completed in 1885 and now in the collection of the Philadelphia Museum of Art. Alma-Tameda's career spanned more than sixty years during which he focused almost exclusively on classical scenes like this one, imagining the people and their surroundings in minute detail. It's the attention to detail that appealed to proponents of the Aesthetic Movement who were deeply concerned with the artfulness of day-to-day objects.