Casey Farm
Agriculture Today and Tomorrow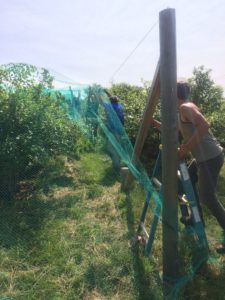 Casey Farm cultivates about ten acres of land to grow a large variety of organic vegetables, herbs, and flowers. We produce honey from beehives on site and eggs from our heritage breed chickens. The people who do the hard work of farming in this mercurial New England climate are a full-time farm manager, assistant farm manager, lead farmhand, up to four seasonal hired hands, and many workshares who earn part of the harvest by investing their labor.
Through the mentorship and examples of our hard-working farm crew, we want to inspire others from a young age to see the benefits of being connected to the land and maybe even choose it as a career.
The two major ways that people get access to Casey Farm produce are at our seasonal farmers markets (held on Saturday mornings, mid-May through October) and through our Community Supported Agriculture Program.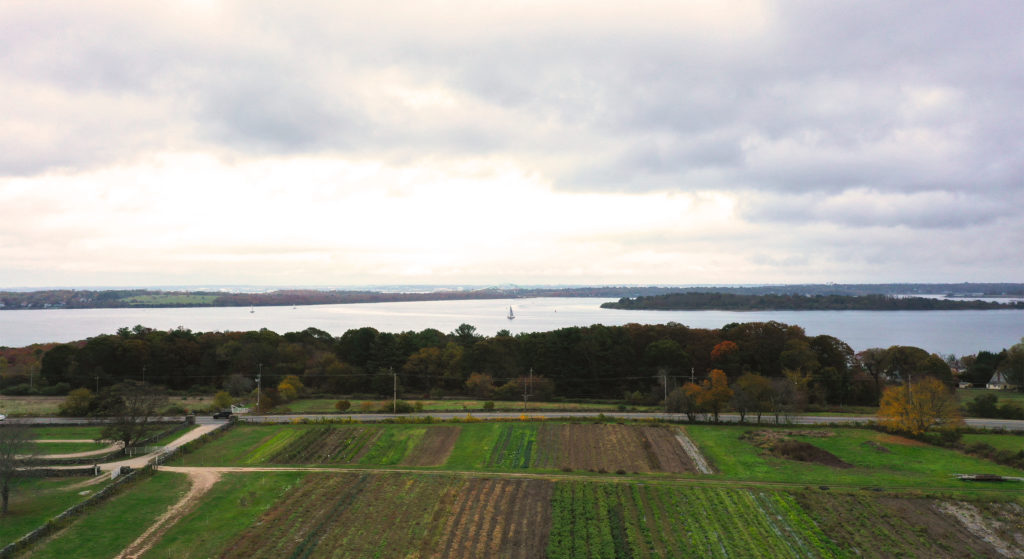 Meet the Farm Manager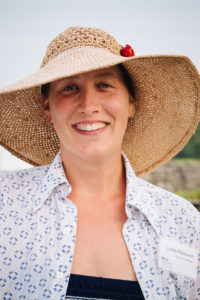 The land presently called Casey Farm was originally cultivated for organic agriculture by the native people of southern Rhode Island and has been farmed consistently for hundreds of years. Currently we grow crops from May through the end of fall for a Community Supported Agriculture program, an onsite farmers market, a local gleaning organization, and other local markets, always keeping in mind the land's history and the importance of organic practices to the planet around us.
Since I began working this land in 2012, we have never used synthetic chemicals on the land and only use organic means to control unwanted pests. There is a strong ecosystem here because of these methods with many beneficial insects helping to balance the "pest" populations. We believe in being good stewards of the land and leaving it in better condition than we found it.
–Lindie Markovich, Farm Manager
Community Supported Agriculture
emphasis on community
Casey Farm began offering the first USDA-certified organic CSA shares in Rhode Island in 1994.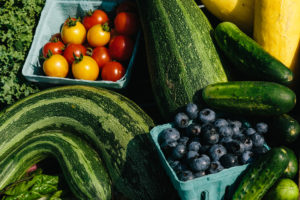 Community Supported Agriculture (CSA) members support the farm by purchasing a share of fresh fruits, vegetables, herbs and flowers to be picked up each week here at Casey Farm. They throw in their lot with the farm, paying ahead of time and taking home their part of the harvest weekly, whatever that may be. These days, the fortunate members generally receive a greater value than they paid into the program, plus many other benefits.
Members can get to know their farmers and share recipes, and pick-your-own crops provide the opportunity to get into the fields and see how your food is grown. CSA members also receive a household-level membership to Historic New England.
Shares typically feed up to four people. The summer CSA runs for twenty weeks from June through October. Shares vary each week, but here are some examples of what members can expect throughout the season:
Spring – salad greens, snap peas, strawberries, root crops
Summer – tomatoes, peppers, cucumbers, blueberries
Fall – cooking greens, sweet potatoes, garlic, winter squash, apples
Please contact the farm office or visit our website for more information and to sign up.
Picking Up a CSA Share
with Marissa Dufault, a video by Betsy Dufault
Casey Farm Produce
Click through to some of the RI Certified Organic food we grow
Celesta and French Breakfast Radishes
Greenhouses
Our three greenhouses serve multiple uses throughout the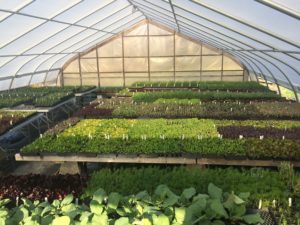 year. The heated greenhouse is a necessity in New England to start seeds and young plants in February. In the early spring, most of these seedlings are moved to an unheated greenhouse to harden off. The latest and largest addition, our grant-funded hoop house, is an unheated but ventilated translucent building that uses solar gain to heat the plants in the soil of the ground, prolonging our growing season so we can have produce like lettuce in November. When not in use for plants, the greenhouses shelter tractors and other equipment, and sometimes they make a pleasant place to hold programs like a winter evergreen wreath workshop.