Casey Farm
Casey Point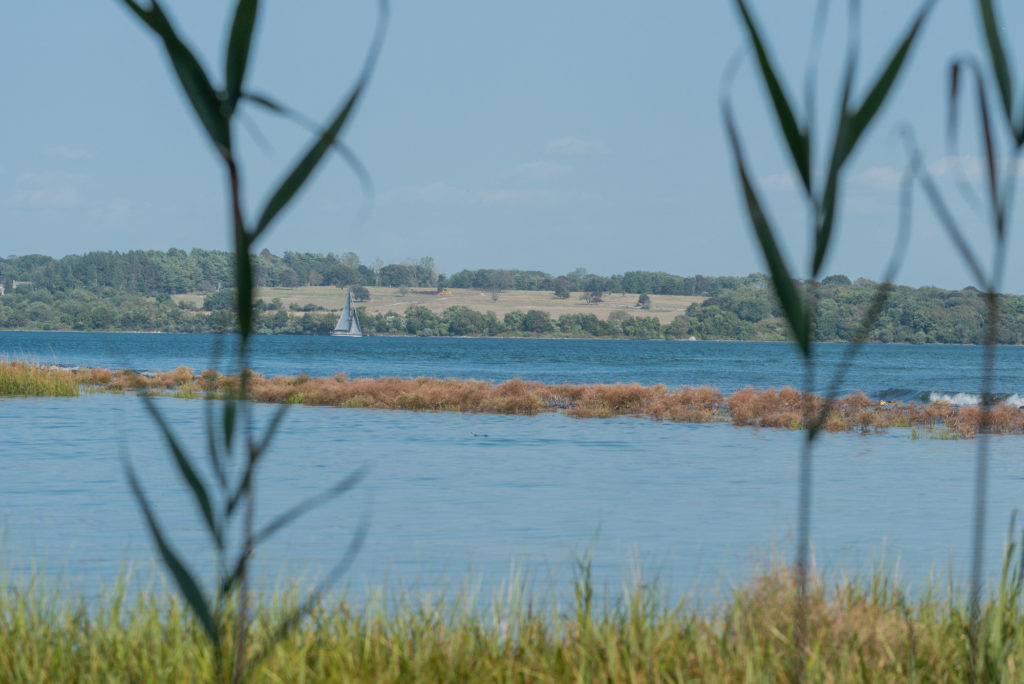 Farmers for generations have been keeping the views open to the east so that everyone on the farm and on Scenic Route 1A can enjoy what has been called the best view in Rhode Island. You can see both the Jamestown Bridge and the Newport Bridge, Narragansett Bay, and Jamestown. The eastern portion of the farm formerly had one of three orchards on its slopes and was once part of "The Great Meadow" for grazing cows; we are fortunate that sometimes our sister property, Watson Farm, grazes animals here. We get a clear view of the beautiful, 265-acre Watson Farm in Jamestown on Conanicut Island, which is also managed by Historic New England. If you have a good look, you might see the Red Devon cattle and the sheep on the pastures across the bay.
Enjoy the picture gallery, but even better, if you are able to hike here, please consult the hiking trail map. This trail is open to pedestrians from from dawn to dusk, and it is okay to bring your dog on a leash. Of course, if you see any children's programs, do not approach them so the farm teacher can keep their attention. We recommend that you consult the tide charts to visit at low tide when you can feel like you are hiking into the bay when you walk on the triangular sandbar.
To enrich your experience, watch the videos by our natural science expert and farm teacher, Janet Stone. Listen to the Narragansett song Lorén Spears of the Tomaquag Museum was inspired by to sing to understand that places carry meaning as well as beauty.
"We Dwell Here"
performed by Lorén M. Spears, Executive Director, Tomaquag Museum
Ecosystems at Casey Point
with Janet Stone, a video by Maureen Kelly
Beachcombing at Casey Point
with Janet Stone, a video by Maureen Kelly