Casey Farm
The Barnyard
The barnyard is the core of any working farm. Casey Farm has three outbuilding complexes—a cow barn, a horse barn, and a carriage house—plus assorted stand-alone buildings. They were mainly built from the mid-nineteenth century to the mid-twentieth and all are well-used today though perhaps not for their original purpose. With our virtual tour, we can give you a look inside some spaces that are not on an in-person tour and take you back to the 1870s for "then and now" comparisons.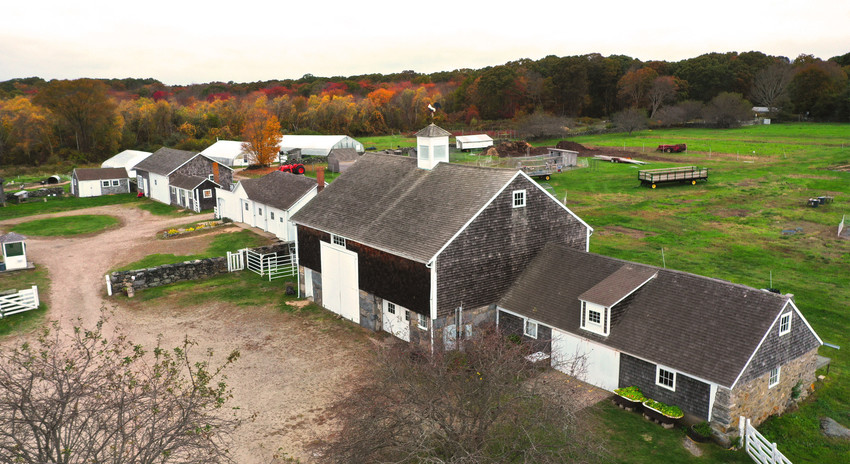 Then and Now on the Farm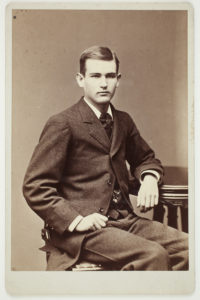 Thanks to Harry Weir Casey, we have windows into the past that we can compare with the exact same views today. Harry lived with his family in Washington, D.C., but spent each August and September on the farm his family had owned since 1702. A student at Yale Scientific School, Harry took up the relatively new hobby of glass plate photography to capture these images in 1878 and 1879. We replicated his photos in September 2020. You can enlarge each picture to see how much has changed and how much is still here today.
Cow Barn Complex
A Multi-Purpose Space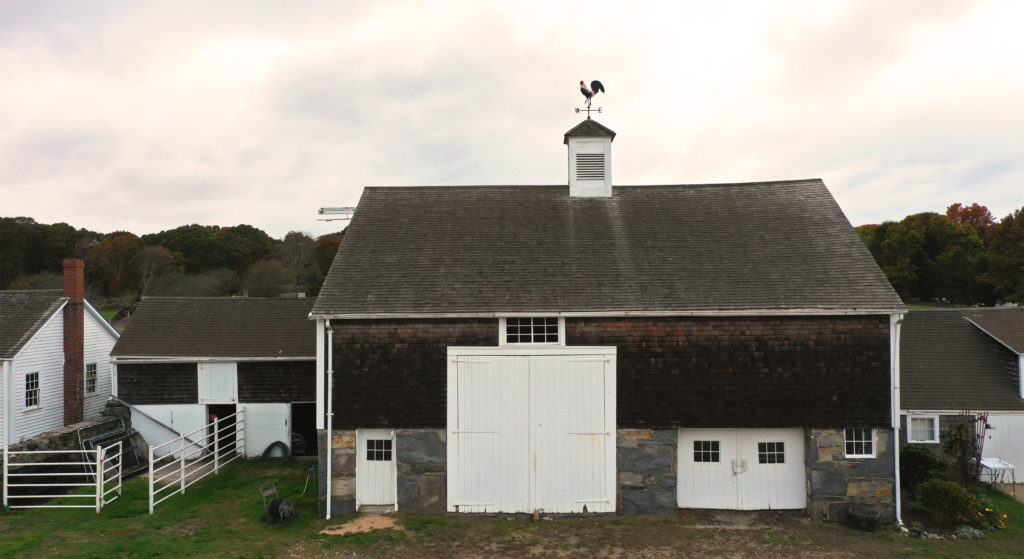 The largest barn on the property was begun by Thomas Goodale Casey in 1850 and completed by his nephew and heir, Thomas Lincoln Casey, in 1855. There have been several campaigns to repair it since then, including from 2019 – 2020 when the structure was strengthened, the north side re-shingled, and the interior refinished with paint and whitewash.
The central cow barn with its rooster weathervane had stalls for cows on the first level and storage for their hay on the second level. The large main barn doors are hinged like most that were constructed before the Civil War; the later doors slide on a track. Today, we sort produce for sale, meet visitors for tours, teach children about farm life, and store gear like market tents and produce bins on the first level.
The west wing was once the bullpen, and we think a sheep shed originally. Today it provides storage for agricultural uses below and educational uses above.
Cow Barn Loft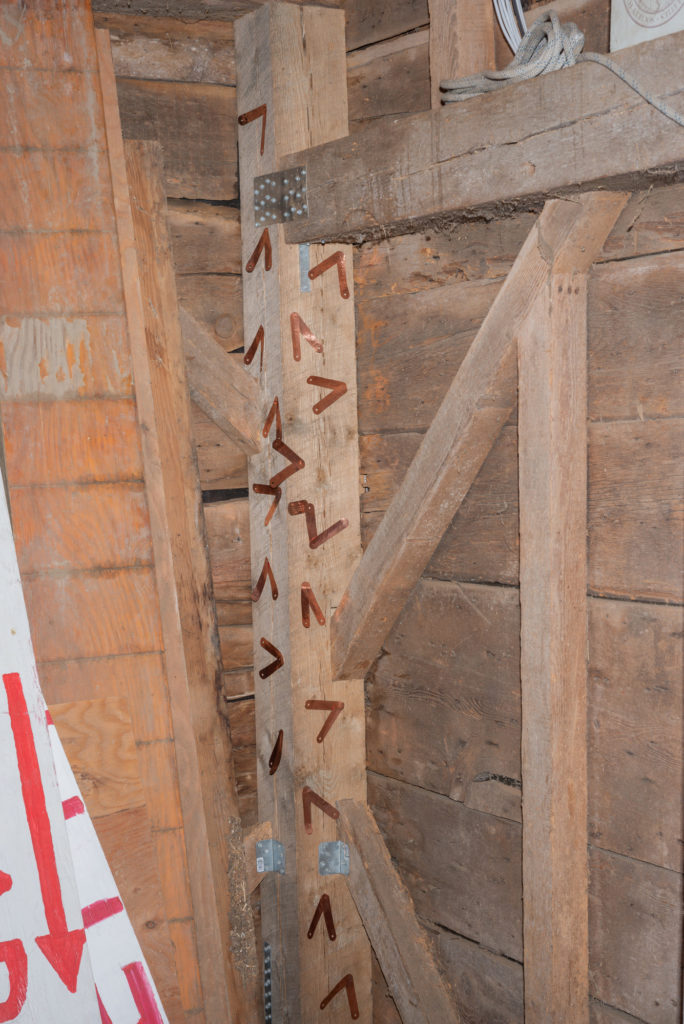 In the loft, we store all sorts of onions, garlic, and squashes as they cure during the harvest season, but we also have piles of wooden crates for transporting chickens, seasonal signs, lawn games, animal feeders, folding chairs, and rows of neatly organized boxes for children's activities.
The hay mow (a door to load in hay bales) was added somewhere around the turn of the twentieth century and someone burned in the initials "GHC." No known Casey or other person we can find corresponds to these initials.
A hefty structural post, installed in 2019, is festooned with copper tags from generous donors who made the repair work possible.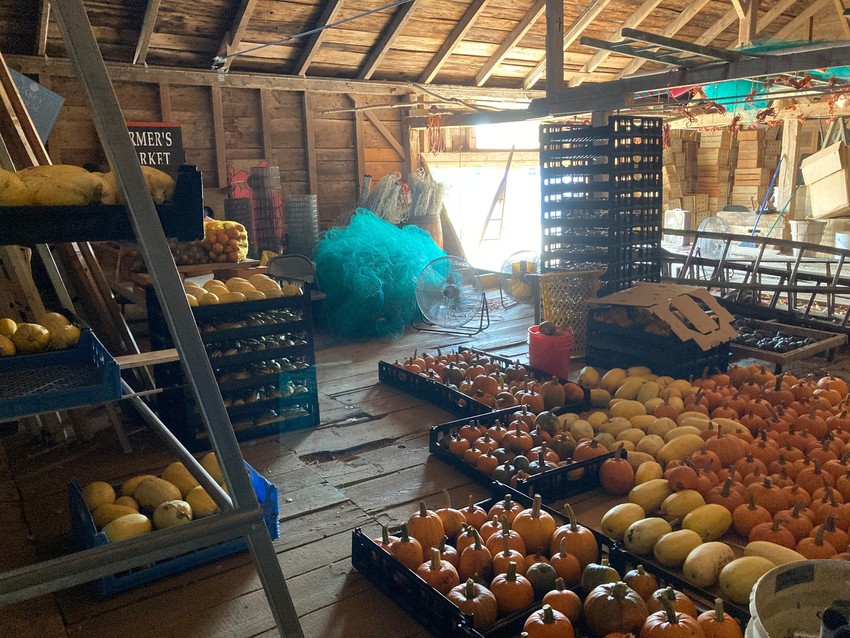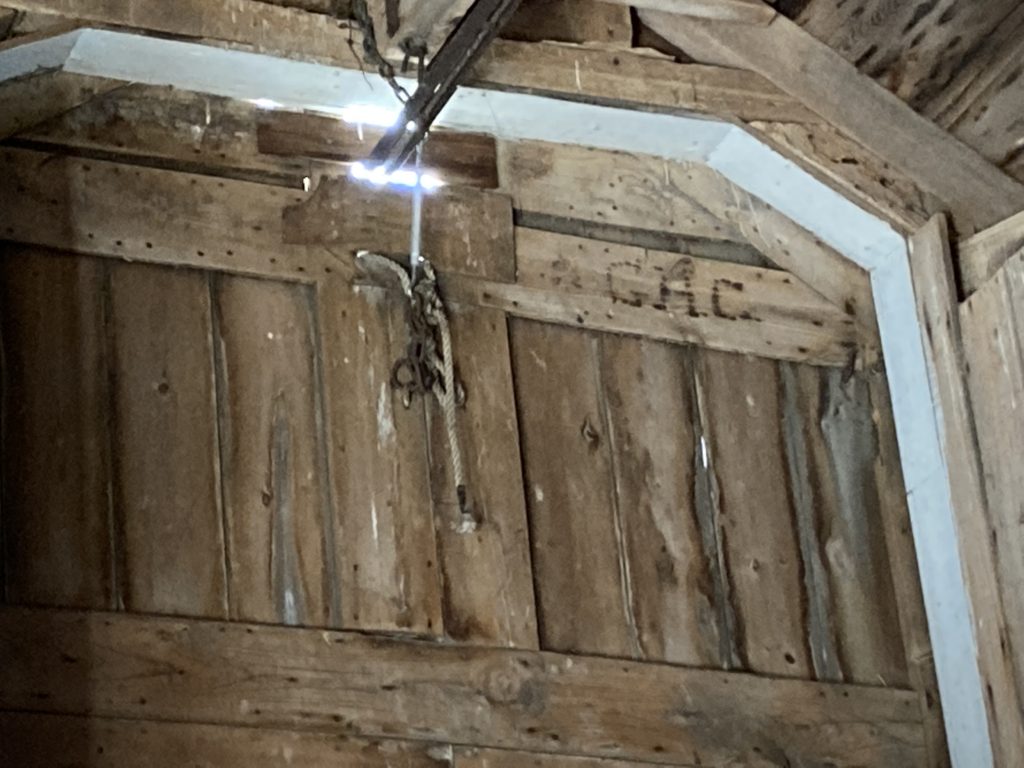 The Share Barn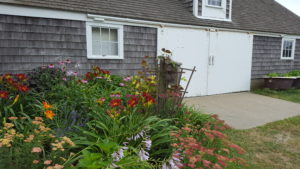 The east wing of the cow barn complex was the calf barn, and today it is our Share Barn where CSA (Community Supported Agriculture) members come to pick up their shares of produce. There is an opening through the interior wall that used to be the easiest way to separate calves from  cows at milking time, but today we roll bins of produce from the walk-in cooler to the Share Barn. Our garden volunteers pay special attention to cultivating a welcoming ornamental flower bed in front.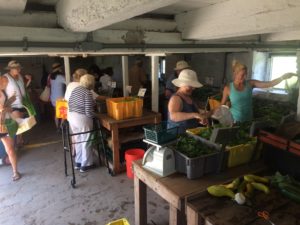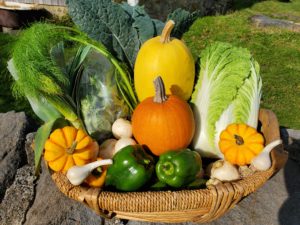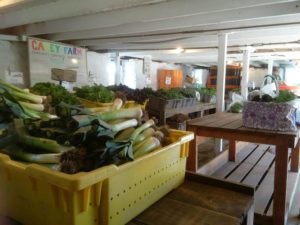 Outbuildings
Thomas Lincoln Casey wrote in his 1881 "Historical Sketch of the Casey Farm" that on the property he inherited in 1855 he had built "a carriage-house and wood-shed, the roof of the ice-house, a new corn-crib, pig-house, a new well-curb, and other out buildings…"
Of those we can identify, the carriage house is now used as a repair shop, the ice house roof (meaning it covered a cellar hole for cold storage) was raised and another carriage bay was built on top. That building was converted into a small kitchen for the farm teachers to have a break area that we call "the grill." The woodshed was the perfect size to convert into an accessible public restroom in the early 1990s.
Silas Casey's account books from the late eighteenth century refer to renting "small houses" to hired farmhands. Could those be the two little buildings that were moved some time later and attached to the early twentieth century horse barn? The little buildings provide extra office space for managing our education programs (called "the old office") and the horse barn is often used for teaching about farm life. The horse barn, though we haven't stabled horses for decades, stores animal feed, farm equipment, and teaching tools. Best of all, young animals are raised here before they are old enough to stay outside, and this is Roxy and Pippin the barn cats' cozy home.
If you are visiting Casey Farm, you can come inside buildings with a staff person, with the exception of the woodshed restroom of course!
Click on the hot spots
to learn more
The Corn Crib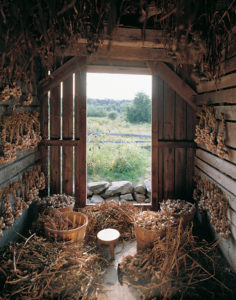 Maybe because it looks a bit like it belongs in a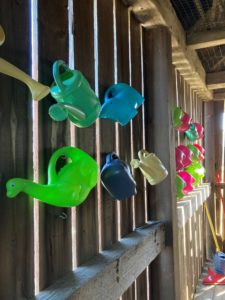 storybook, the charming corn crib is the most photographed building on site. It was built sometime between 1855 and 1878 on stilts and with open slats to allow feed for animals and other plants to dry for long-term storage. Today, we keep other kinds of items in there for storage–garden tools, games, the lost-and-found box, and all kinds of stuff related to Summer Camp.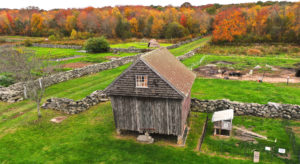 The Outhouse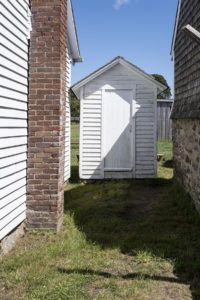 Outbuildings are rural structures that are too often lost, but at Casey Farm, their preservation is ensured and they continue to provide much-needed shelter for young animals and growing plants, storage for equipment, and essential meeting space for our education programs. Dating mainly from the mid-nineteenth century and the recent past, these buildings tell us much about everyday life on the farm.
One building that has an exact building date is the outhouse: Thomas Lincoln Casey recorded in his memoirs that he had it built in 1869. It can be seen in his son's photographs of the barnyard and still stands today in between the Cow Barn complex and the Carriage House. It is a four-holer with a lower bench for children.