Casey Farm
Slavery in Rhode Island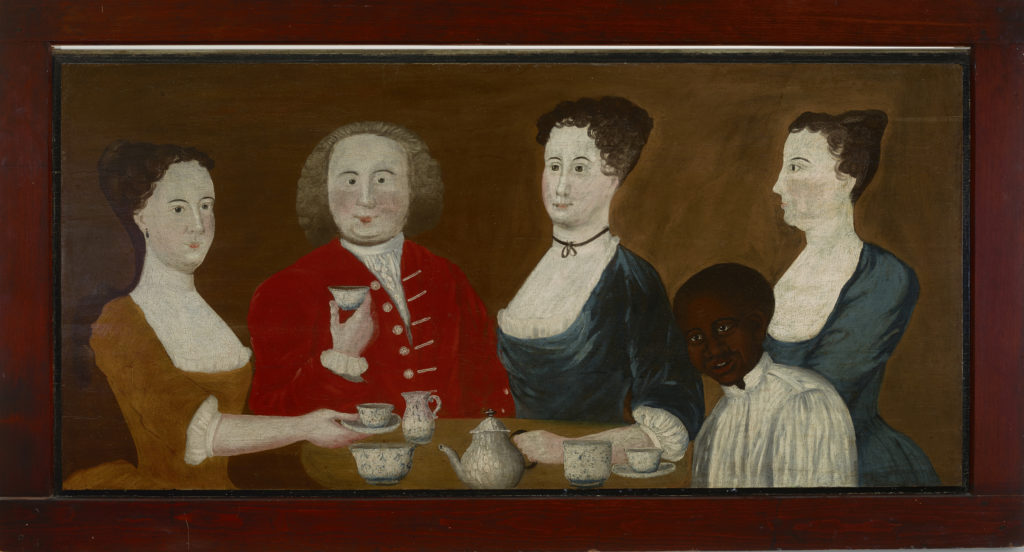 The Casey Farm we appreciate today was built on the labor of enslaved people. While we have no direct evidence that enslaved people worked at Casey Farm, we do have evidence that Silas Casey (1734-1814) was an enslaver of at least three people named Wat, Ezekiel, and Moses who may have worked here or at his other property in East Greenwich, Rhode Island. He and his ancestors lived in a culture that condoned and promoted slavery and benefited from an economy based on the labor of enslaved people, benefits that we in many ways have inherited.
By 1755 during the heyday of the plantation culture in Southern Rhode Island, called the Narragansett Country, the percentage of enslaved people was far higher than any other Northern colony. Scholar Christy Clark-Pujara of the University of Madison-Wisconsin sheds much light on the subject in her book Dark Work: The Business of Slavery in Rhode Island.
All northern colonists, New Englanders in particular, participated in the West Indian and Atlantic slave trades, but Rhode Islanders were the most deeply entrenched. Their domination of the North American trade in African slaves gave them increased access to slaves. Merchants and tradesmen in Newport and Providence put their slaves to work in their homes and shops and on their ships. Farmers in the Narragansett Country put thousands of enslaved men, women, and children to work producing foodstuffs and raising livestock for the West Indian trade. Local slave labor played a key role in the growth of commerce in Rhode Island; moreover, abundant plantations of the West Indies provided farmers and merchants with a near-perpetual market for their slave-produced goods. (page 29)
Professor Clark-Pujara points out that enslaved people "lived and labored in Rhode Island from the birth of the colony, in 1636, until slavery was abolished in 1842." We are dedicated to keep researching and bringing facts to light about all the people whose lives contributed to making this place.