Casey Farm
From Cellar to Attic
Old houses are great places to explore. Have a peek into the spaces where the general public is not usually allowed as you follow the central chimney from the cellar through two floors and the attic. Check out the post-and-beam construction and peek inside the attic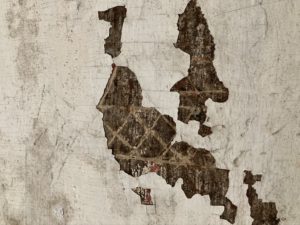 where someone lived, though we don't have enough records to tell us if they were enslaved, servants, farmhands, or children who would typically be relegated to a garret sleeping area.
What do you think about these designs carved designs inside of the attic door?
Click through the pictures below to learn more.