Casey Farm
Children's Education Programs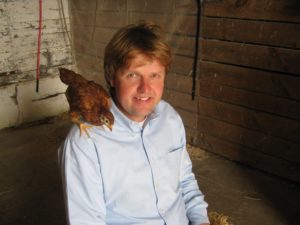 The education programs at Historic New England's Casey Farm are deeply embedded in natural history and agriculture within a historical setting. Since inception, education programs have grown to serve over 20,000 children per year.
Through Project CHICK: Chickens Hatching in Classrooms and school field trips, children from across Rhode Island, Connecticut and Massachusetts visit Casey Farm to learn about poultry farm management from egg collection and incubation to the preservation of rare historical breeds.  They also learn about the importance and care of other heritage breeds of turkeys, pigs, ducks, rabbits and cattle.  No visit to the farm is complete without a stop by the gardens and fields where children discover how fruits, vegetables, flowers and herbs are cultivated.
There are many program offerings parents and educators may choose for their students. Simple Machines teaches the science behind and benefits of doing farm work with the six basic types of simple machines. At the Bay is a hands-on exploration of Narraganset Bay and salt pond at Casey Point with seine nets. Summer Camps combine interactive ways to learn about the farm, bay, forest, pond, games, crafts, history, swimming, and adventure for ages 3-13.
The design of the education programs at Casey Farm benefitted from the extensive backgrounds of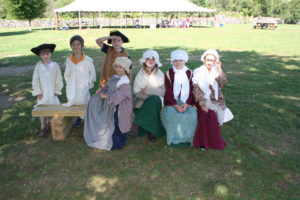 the first CSA farmers in the 1990s, Mike and Polly Hutchison, and the subsequent coordinators' expertise in environmental science, agriculture and experiential education. With my team of talented and caring farm teachers, I have guided the development of the educational programming to mesh with curriculum standards using new, fun topics. Historic New England has encouraged the development of programming at Casey Farm to weave together human history, nature and agriculture to show the diversity of this unique, historical property.
–Adam Lowe, Education Coordinator