Casey Farm
Bay and Woodlands Intro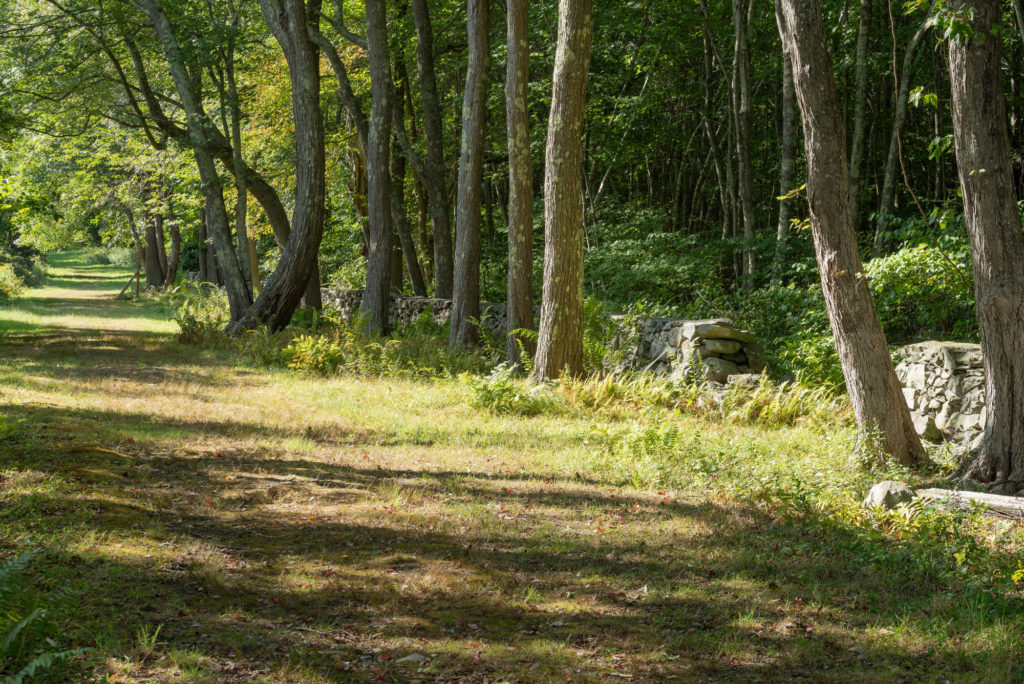 Most of the acreage at Casey Farm is not cultivated and is the habitat for many wild plants and animals. There are trails that make it into an outdoor classroom for our education programs and a place for bird watchers, hikers, and nature enthusiasts of all kinds. You can have a look at some wild plants and animals photographed on the property in our picture galleries below.
Get a perspective on the holistic way the land, water, plants and animals have nurtured the lives of Indigenous people for millennia from Lorén Spears of the Tomaquag Museum.
To the east is Narragansett Bay, and across its West Passage is the island of Jamestown. See the Casey Point section of this web app to learn more about it and how you can visit in person. To the west is about a mile of trails through the largest portion of the farm, which is mostly wooded, toward the Narrow River. There is more about that and our neighboring organizations that share our dedication to conservation and open space in the section about the Narrow River. Both sections have a hiking map with all access guidelines. Enjoy your outdoor adventure!