Casey Farm
Agriculture Today and Tomorrow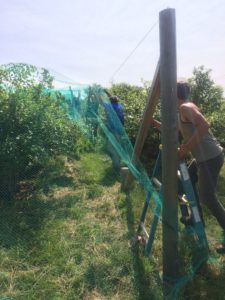 Casey Farm cultivates about ten acres of land to grow a large variety of organic vegetables, herbs, and flowers. We produce honey from beehives on site and eggs from our heritage breed chickens. The people who do the hard work of farming in this mercurial New England climate are a full-time farm manager, assistant farm manager, lead farmhand, up to four seasonal hired hands, and many workshares who earn part of the harvest by investing their labor.
Through the mentorship and examples of our hard-working farm crew, we want to inspire others from a young age to see the benefits of being connected to the land and maybe even choose it as a career.
The two major ways that people get access to Casey Farm produce are at our seasonal farmers markets (held on Saturday mornings, mid-May through October) and through our Community Supported Agriculture Program.