Casey Farm
A Revolutionary Memento in the Front Hall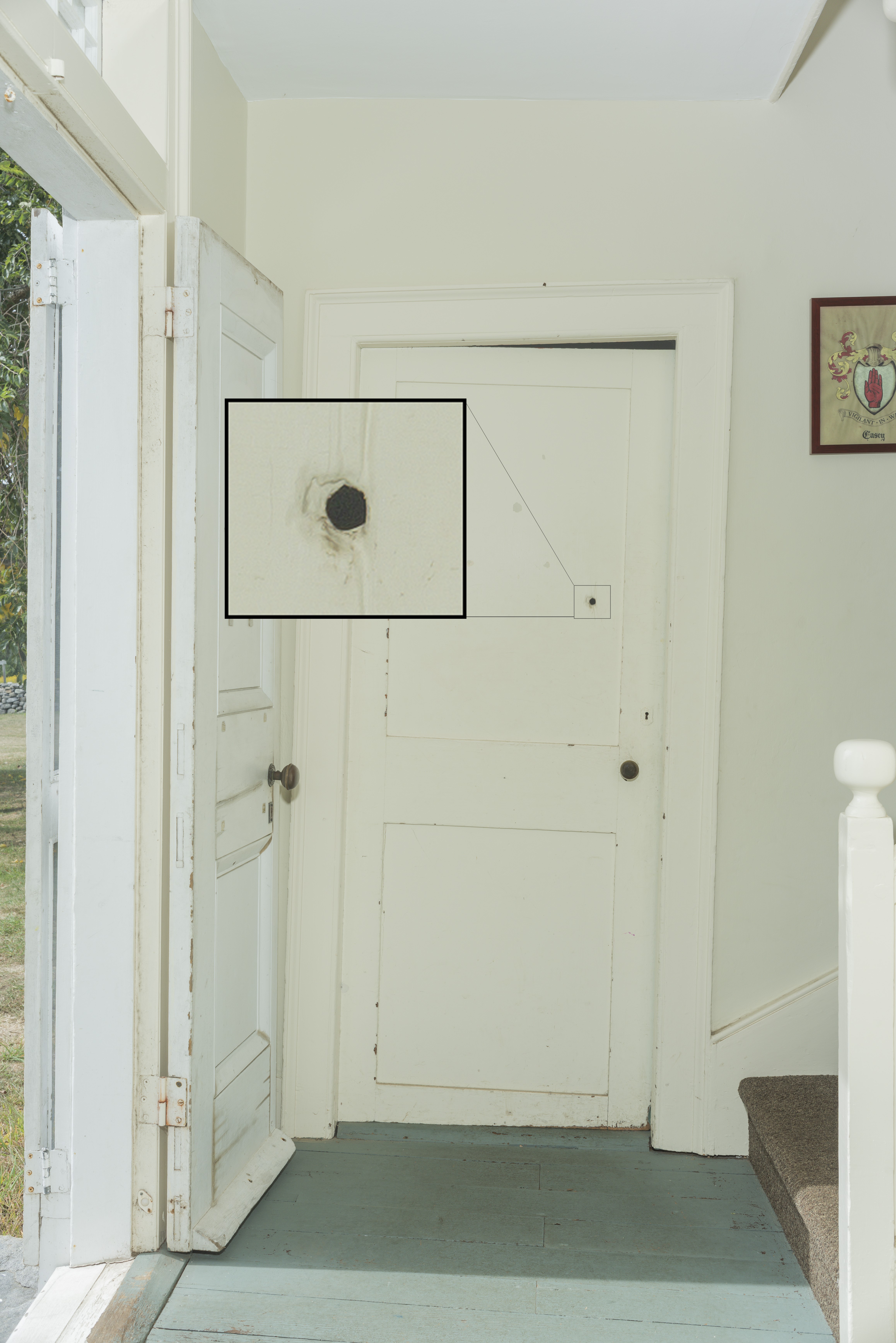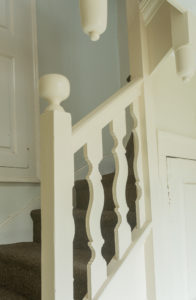 The front stairhall is modest in size, typical of central-chimney houses whose staircases are built alongside the chimney mass. Shaped balusters and drops decorate the space.
One of the stories that people remember the most about Casey Farm is how a bullet came through the best parlor door during the Revolutionary War. In 1777, during the years that the British occupied Newport, a company of militia under Lieutenant Stephen Wightman had the assignment to scout the shores and was quartered for the night at Casey Farm. On August 5, they were spotted by British marines said to be from the Frigate Vulture who were blockading the west channel of Narragansett Bay. Thomas Lincoln Casey in his 1881 history of the farm tells how the British attacked:  "The marines fairly riddled the house with bullets, firing through the windows, the doors, and under the doors, and to this day the marks of their attack can be seen."
Several militia men were captured by the British, yet most patriots escaped.  One veteran later applied for a pension because he had been shot in the arm, which is one way we know about this incident. The Caseys had most of the bullet holes repaired. "One hole, however, has been left as a memento of the assault" wrote Thomas Lincoln Casey.